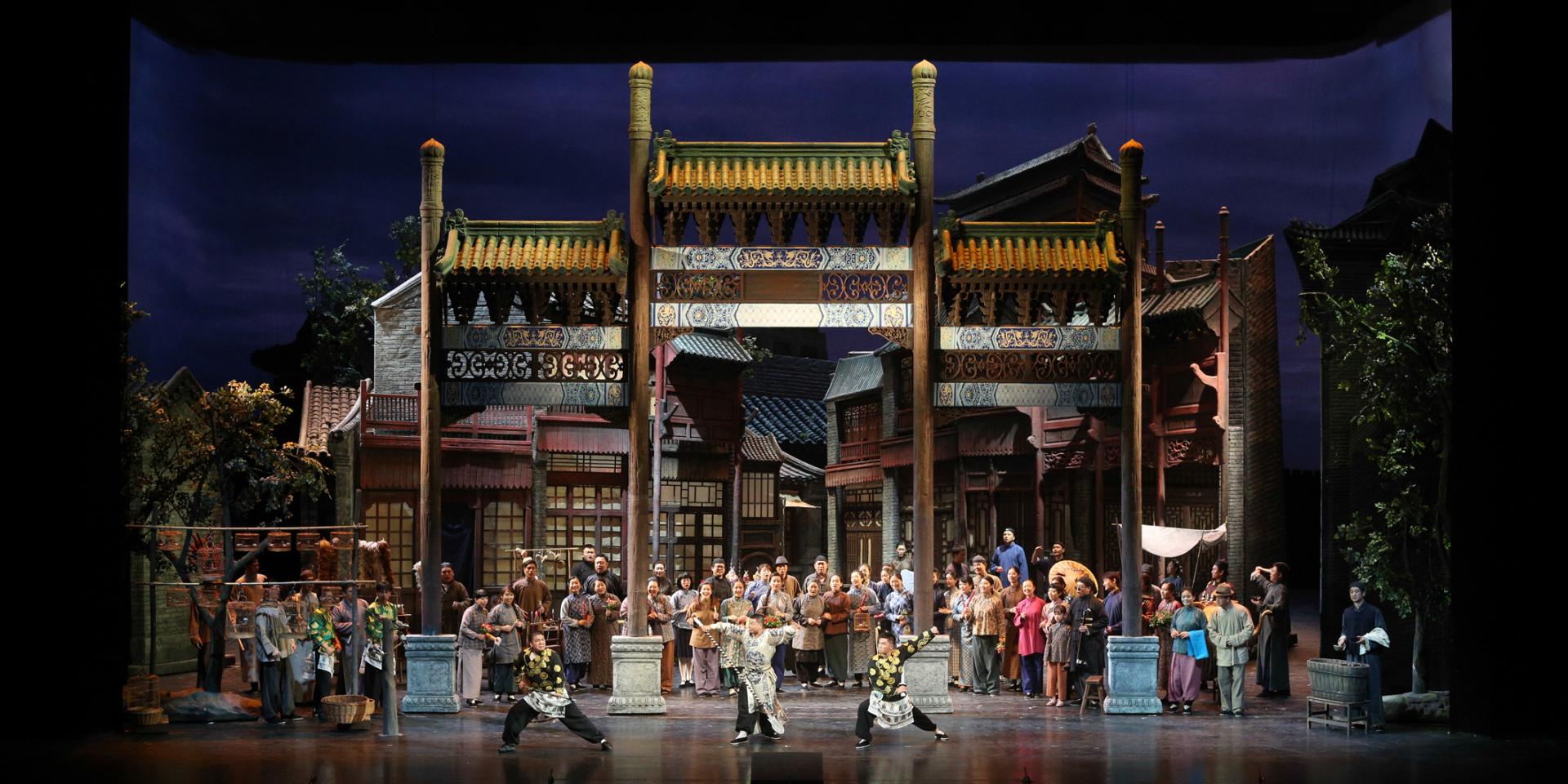 In early 1900s Beijing, a country boy struggled to live by pulling the rickshaw from morning to night. His dream is to become the owner of his vehicle. Despite goodwill and hard work, war, luck reverses and a tough society governed by money will reverse his plans. Beijing, the "dirty, beautiful, decadent, lively, chaotic" city is the background of history, vibrating with a life that seems to participate in the sufferings of the humble.
A great picture from early 20-century China that combines bel canto and Chinese vocality, western composition techniques and sounds typical of traditional music, giving life to a very original voice in the opera world. The Rickshaw Boy (Luotuo Xiangze), an opera in two acts by Guo Wenjing, based on a libretto by Xu Ying after Lao She's novel, was premiered in Europe at the Teatro Regio in 2015 as part of the MITO SettembreMusica Festival. The show features Han Peng, Sun Xiuwei, Song Yuanming, Tian Haojiang, Sun Li and Liang Yufeng. The China National Center for the Performing Arts Orchestra and Choir are conducted by Zhang Guoyong. The stage direction and the scenes are by Yi Liming, the costumes by A'kuan, the light design by Wang Qi.
Commissioned by the National Center for the Performing Arts in Beijing and performed as a world premiere in the Chinese capital as part of the 2014 NCPA World Opera Forum, the opera inaugurated the first historic exchange and co-production agreement between the Regio and the NCPA, more known as the Beijing Opera.