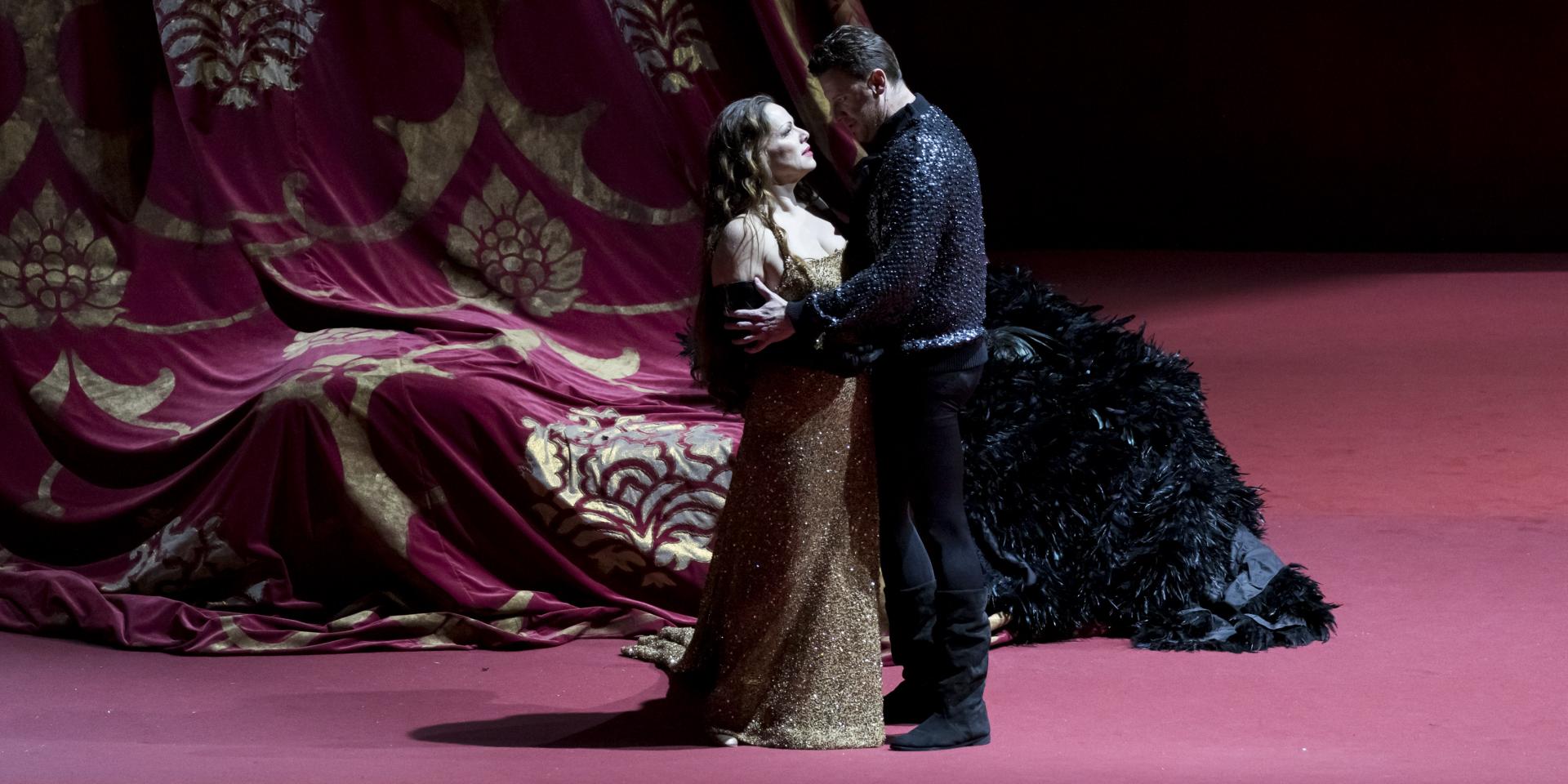 A small late-romantic masterpiece set in an imaginary and decadent 1920s Venice. Premiered on Thursday 18 June at 9.15 pm on Rai5, the episode of Prima della Prima that Rai Cultura dedicated to the one-act opera by Erich Wolfgang Korngold Violanta, with the direction, scenery, and costumes by Pier Luigi Pizzi, the lighting by Andrea Anfossi and the conduction by Pinchas Steinberg is now available on RaiPlay.
A fascinating journey behind the scenes of the new Italia premiere production staged at the Teatro Regio last January with extracts and interviews with the protagonists.
Featuring Annemarie Kremer (Violanta), Michael Kupfer-Radecky (Simone Trovai), Norman Reinhardt (Alfonso), Peter Sonn (Giovanni Bracca), Soula Parassidis (Bice), and Anna Maria Chiuri (Barbara).
Violanta is also available on DVD, Bluray and physical and digital CD by Dynamic.
Until August 28, 2020 it will continue to be streamed free of charge via www.operavision.eu, with contextual content created for the occasion.