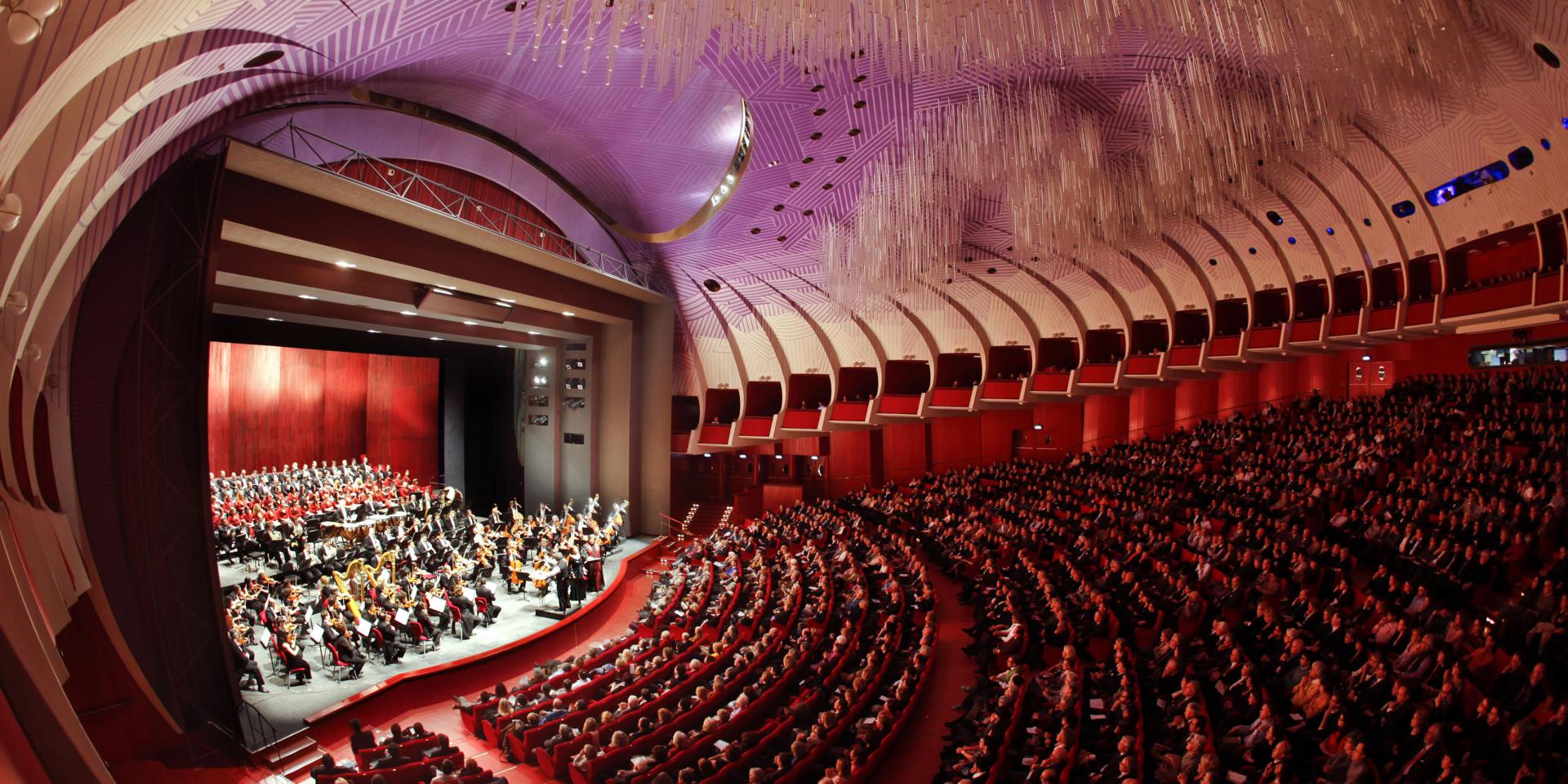 «The ideal starting point that I have chosen for my first season at Teatro Regio is the great variety of aesthetic languages that generates the encounter between lyric opera and theater direction, whether respecting tradition or searching for contemporaneity». With these words, in July, Sebastian F. Schwarz, now confirmed as Artistic director, presented a preview of the common thread underlying the 2020-2021 Season with which Teatro Regio want to raise its curtain in November, after the opening concert of the Symphonic Season with the Orchestra and Chorus Teatro Regio Torino conducted by Maestro Stefano Montanari, on October 28.
| | |
| --- | --- |
| | |
An international itinerary with 14 productions, including 5 new stagings and 5 operas  presented for the first time at Teatro Regio, signed by important directors, which will range from eighteenth century Viennese operas by Mozart, Salieri, and Gassmann to an English contemporary opera by Adès, passing through the great classics of the Italian, French, and Central European repertoire of the nineteenth and twentieth centuries.  
---
The staging of the operas will be entrusted to established directors of different generations and sensibilities, including Barrie Kosky, Sophie Hunter, Christof Loy, Francesco Micheli, Paolo Gavazzeni, and Piero Maranghi -  guests at Teatro Regio for the first time - and Laurent Pelly, Gabriele Lavia, and Lorenzo Mariani, who have accompanied us in different seasons. The protagonist of a highly awaited opera debut is the renown architect Santiago Calatrava, who will create the staging of The Carmelite Dialogues.  
The 2020-2021 season will inaugurate with Jenůfa by Janáček, absent from our stage for 50 years. As a sign of continuity with the 2019-2020 season, which was interrupted last March due to the health emergency, the following operas will finally be presented: the new staging of Puccini's La Bohème, Matthäus-Passion by Johann Sebastian Bach, and Don Pasquale by Donizetti.
Season 2020-2021 will be presented, with conductors and cast, during the month of September, hiping that, by that time, we will be given the opportunity to completely reopen the theater hall, exceeding the current limit of 200 people.
Only around the end of September will be possible to start the renewal and the sale of season passes and tickets.
---
Season 2020-2021
November 2020
Jenůfa
by Leoš Janáček
Direction: Christof Loy
 
December 2020
La Bohème
by Giacomo Puccini
Direction: Paolo Gavazzeni and Piero Maranghi
New staging
 
January 2021
Un ballo in maschera
by Giuseppe Verdi
Direction: Lorenzo Mariani
 
Piccolo Regio Puccini - January 2021
La scuola de' gelosi
by Antonio Salieri
Premiere at Teatro Regio
Direction: Jean Renshaw
 
February 2021
Die Zauberflöte
by Wolfgang Amadeus Mozart
Direction: Barrie Kosky
 
March 2021
La finta semplice
by Wolfgang Amadeus Mozart
Premiere at Teatro Regio
Direction: Laurent Pelly
 
 
Piccolo Regio Puccini - March 2021
Powder Her Face
by Thomas Adès
Premiere at Teatro Regio
Direction: Philipp M. Krenn
New staging
April 2021
Matthäus-Passion
by Johann Sebastian Bach
Direction: Andrea Bernard
New staging
 
April 2021
Don Pasquale
by Gaetano Donizetti
Direction: Ugo Gregoretti
 
May 2021
Dialogues des Carmélites
by Francis Poulenc
Premiere at Teatro Regio
Direction: Sophie Hunter
Sets: Santiago Calatrava
New staging
 
June 2021
L'opera seria
by Florian Leopold Gassmann
Premiere at Teatro Regio
Direction: Francesco Micheli
New staging
 
Parco Dora - July  2021
La traviata
by Giuseppe Verdi
Direction: Laurent Pelly
 
Il barbiere di Siviglia
by Gioachino Rossini
Direction: Vittorio Borrelli
 
Pagliacci
by Ruggero Leoncavallo
Direction: Gabriele Lavia
---